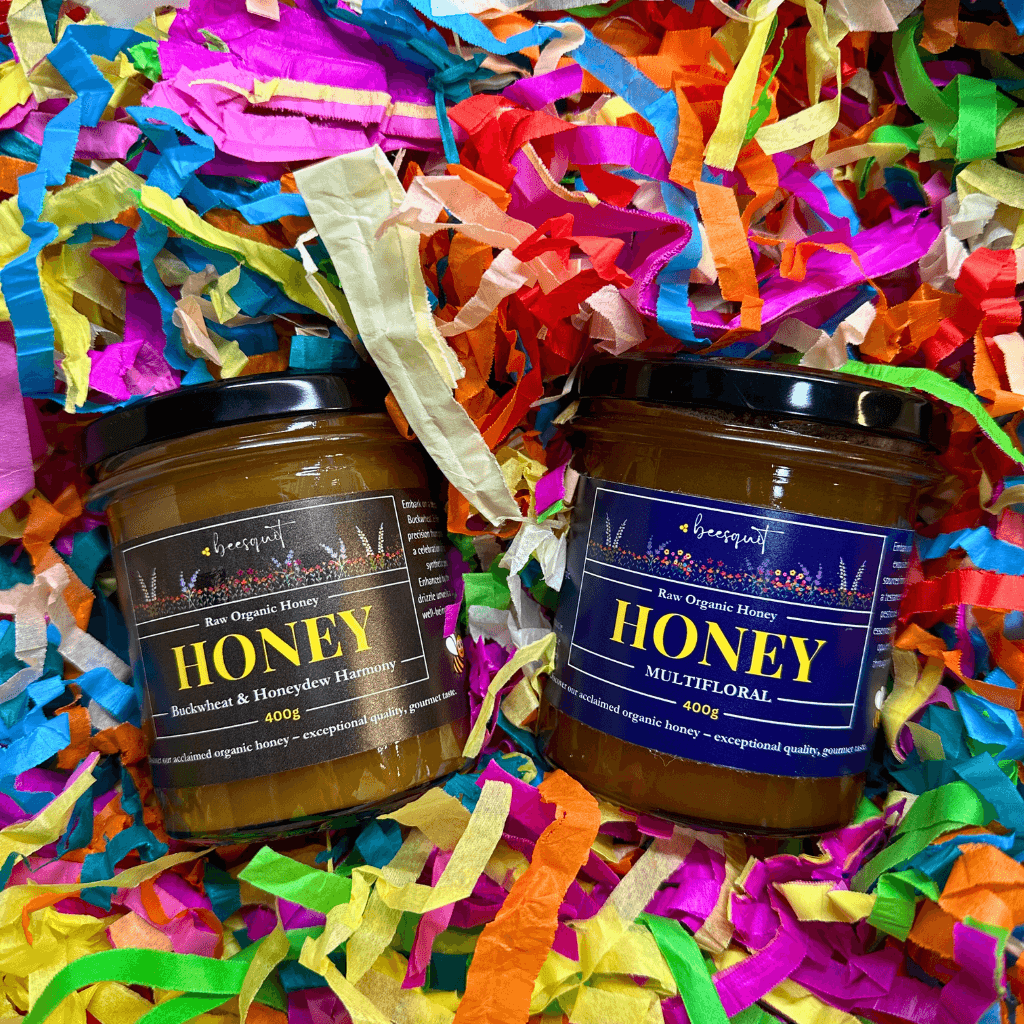 Gift Sets
Currently, we're delighted to offer our Custom Honey Gift, allowing you to create personalized, one-of-a-kind presents that celebrate the sweetness of our organic honey. Each gift is a unique expression of your thoughtfulness.
Stay tuned! We're busy crafting a selection of pre-made gift sets that capture the essence of our honey and make gifting even more delightful. These pre-made sets will be a perfect choice for those seeking a touch of nature's sweetness, elegantly packaged and ready to share.
Thank you for your patience as we prepare these special collections. In the meantime, explore our Custom Honey Gift option and create a gift as unique as your appreciation."
This text communicates your current offering, the upcoming pre-made gift sets, and expresses gratitude for your customers' patience and support.
Contact Us